Introduction
Building a gaming PC isn't complete without getting yourself a great set of peripherals, some extra accessories and a gaming monitor.
The monitor market is heavily saturated with a wide range of options, with a myriad of displays on offer for varying resolutions, features and aesthetics. This can leave you confused as to the best options to buy, and that's where we're hoping to help. Below we've broken down our favourite gaming monitors to buy, covering different price points and feature sets.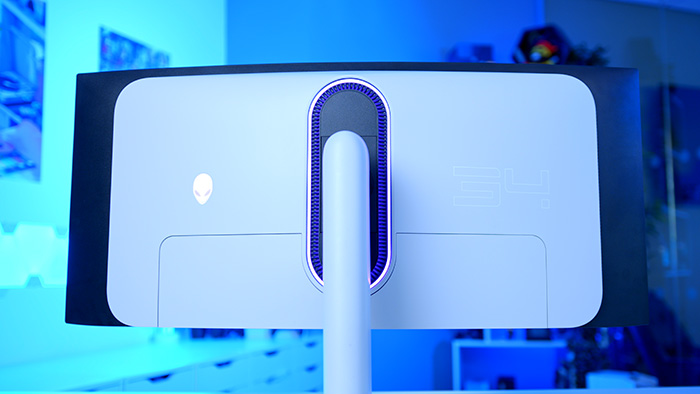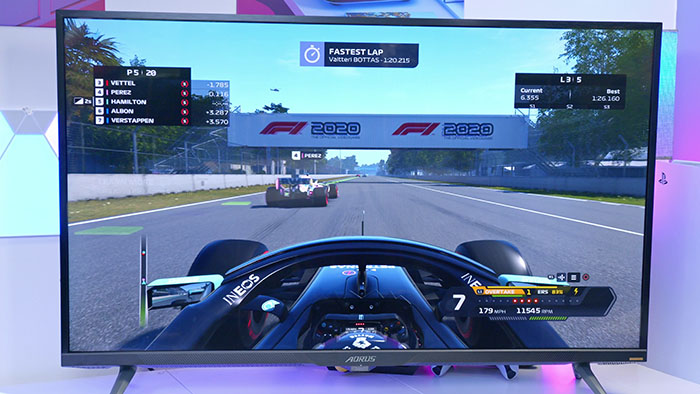 Suggested Article: How to Pick the Best Gaming Monitor for your PC Build
Choosing the Right Monitor
We've spoken at length about How to Choose the Right Gaming Monitor before, so we'll keep this brief! The monitor you pick out will ultimately depend on a wide range of factors, from budget, the types of games you play, your PC's hardware capabilities and more. There are some key features to be aware of that can affect both the visual quality and gaming experience achievable.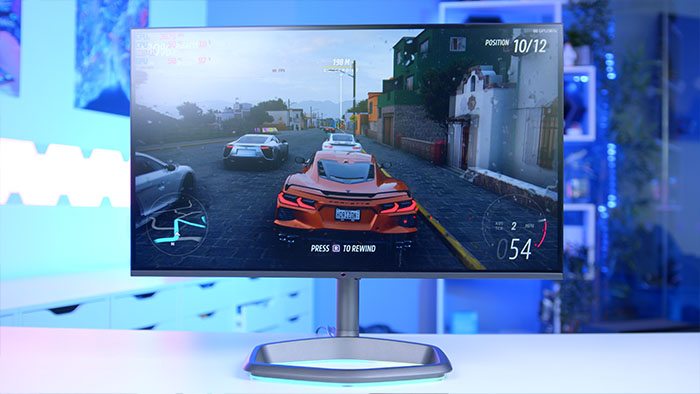 The primary one is resolution. The three main display resolutions are: 1080p, 1440p, and 4K, with each of them having their own benefits. 1440p tends to be a good middle ground, as it sits directly in between 1080P and 4K, and can offer very crisp details but at less cost of a 4K monitor. Conversely, if you're trying to save as much cash as possible, 1080p is likely to be a better shout. 1080p is also the best choice for achieving the highest refresh rates and frame rates, with less pixels for your PC to drive. 4K is undoubtedly the best choice for those wanting the highest levels of visual fidelity, providing you have the powerful hardware needed to drive a panel in this range.
A second key factor is refresh rate. The refresh rate is effectively the amount of frames that your monitor can show in a given second. The lower the viewable frame rate, the less smooth your games will appear. For competitive FPS titles, we recommend picking up a display that is 120Hz or above. Be mindful of your PC hardware, as if you don't have a GPU powerful enough to reach 120 frames per second or so, it is pretty redundant having a monitor that is rated for these higher refresh ranges.
A final point to note is the panel type. The panel is quite literally the scene that is embedded into the monitor frame. There are many different panel types out there, with the main types being TN, VA, IPS, QD & OLED. These panels get progressively more expensive, but in turn provide greater degrees of colour accuracy and contrast levels. That's not to say all panels are created equal, either, with better implementations of the same panel type common across the market.
Gaming Monitor Manufacturers
The gaming monitor is saturated with a myriad of options for consumers to sink their teeth into, with lots of different takes on monitors. We've noted down some of our favourites below:
---
Top 3 Monitor Picks
Below we've taken three gaming monitors from each resolution and given them a GeekaWhat award as our favourite choices. Each of these monitors provide a wide range of features, aesthetics and most importantly budgeting options.
Best 1080P Gaming Monitor – Iiyama G2770HSU-B1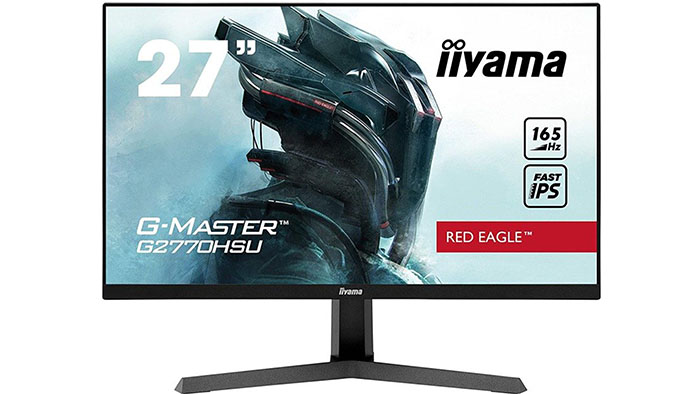 Pros
Cons
✅ Extremely fast 0.8ms response time.
✅ Great 165Hz refresh rate.
✅ Vivid and speedy IPS panel.
❌ No G-Sync Compatibility for Nvidia users.
❌ No customisable RGB lighting.
Check the price on:
Best 1440P Gaming Monitor – Cooler Master GM34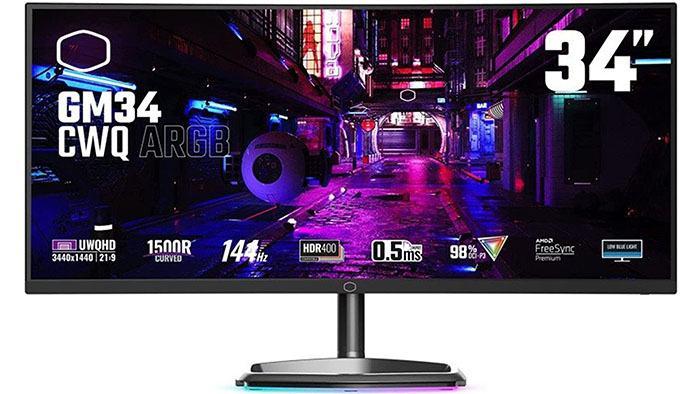 Pros
Cons
✅ Incredibly fast 0.5ms response time.
✅ 34 inch ultrawide display provides plenty of screen real estate.
✅ RGB stand is a nice touch.
❌ Screen size can limit desk space.
❌ Quite expensive for 1440P.
Check the price on:
Best 4K Gaming Monitor – Acer Nitro XV282KKV 4K 144Hz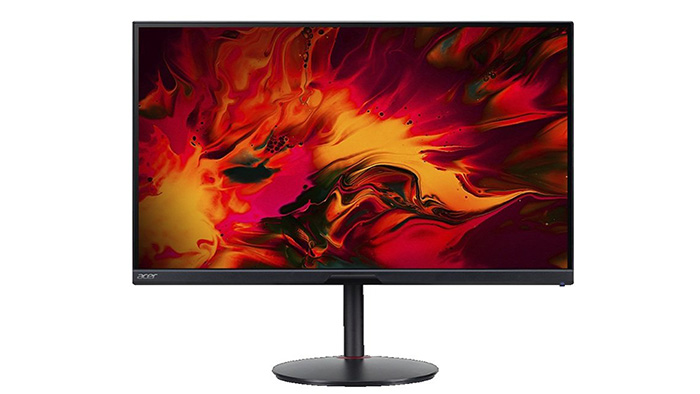 Pros
Cons
✅ Cheap compared to other 4K options.
✅ Beautiful IPS panel.
✅ Easy to assemble.
❌ Cheaper options are available.
❌ No options for USB passthrough.
❌ Doesn't offer Nvidia users G-Sync compatibility.
Check the price on:
Best Budget Gaming Monitors
1. MSI Optix G24C6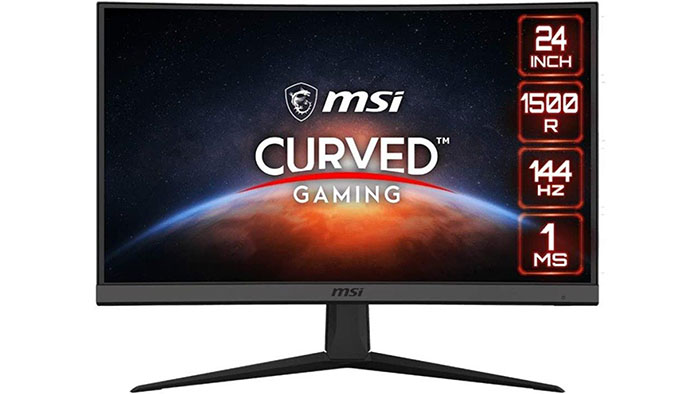 The MSI Optix G24C6 is a monitor we've previously recommended in our Best 1080P Gaming Monitors roundup. This monitor is a great entry level display with a 144Hz refresh rate and 1ms response time, ensuring you have a super smooth gaming experience.
It also has a VESA mounting option for those that want more desk real estate and to minimise cable clutter.
Specs List:
Display Size: 23.6″
Curved: Yes
Response Time: 1ms
Refresh Rate: 144Hz
Panel Type: VA
G-Sync or FreeSync: FreeSync Enabled
VESA Mount: 100x100mm
Buy the MSI Optix G24C6 on:
---
2. LG UltraGear 24GN600-B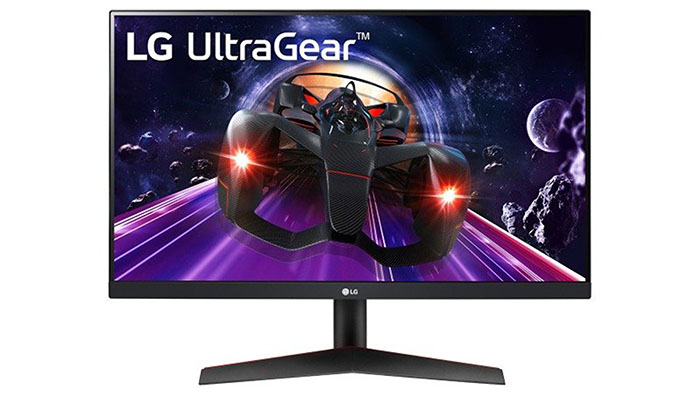 The LG UltraGear 24GN600-B is a great budget pick, offering similar specs to the MSI Optix G24C6. It also has an IPS panel providing more depth and colour accuracy than comparable budget options, making it ideal for budget workstation setups or for high visual fidelity gaming.
Combined with AMD's FreeSync Premium, you'll have minimal screen tearing and stuttering issues during your games.
Specs List:
Display Size: 23.6″
Curved: No
Response Time: 1ms
Refresh Rate: 144Hz
Panel Type: IPS
G-Sync or FreeSync: FreeSync Premium
VESA Mount: 100x100mm
Buy the UltraGear 24GN600-B on:
---
Best Mid-Range Gaming Monitors
3. MSI Optix MAG301RF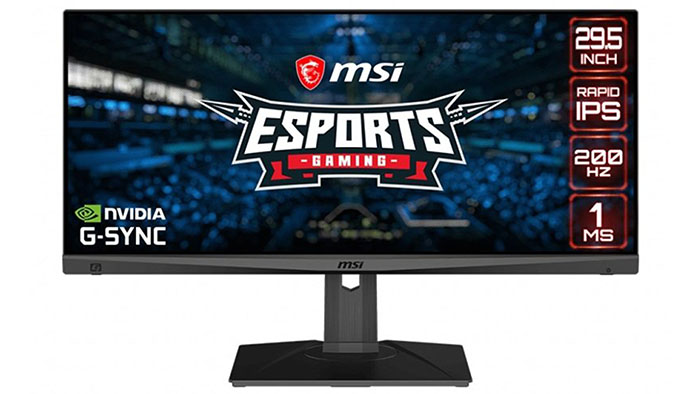 MSI's Optix MAG301RF is an excellent monitor for those looking at a wider aspect ratio, on a budget. This monitor features a large 29.5 inch display with a Rapid IPS panel rated at a 200Hz refresh rate, providing a buttery smooth experience.
To top it off, this monitor is also an ultrawide display with a 21:9 aspect ratio allowing you to enjoy AAA titles in gorgeous detail and with a wider peripheral vision.
Specs List:
Display Size: 29.5″
Curved: No
Response Time: 1ms GtG
Refresh Rate: 200Hz
Panel Type: Rapid IPS
G-Sync or FreeSync: G-Sync Compatible
VESA Mount: 100x100mm
Buy the MSI Optix MAG301RF on:
---
4. Cooler Master GM27 ARGB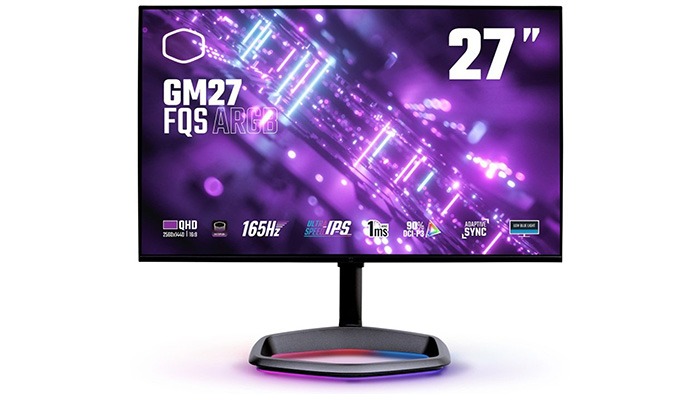 The Cooler Master GM27 ARGB is a 1440P display with an IPS panel that provides extremely crisp visuals and incredible colour accuracy.
Here you get access to a speedy 165Hz refresh rate, a 1ms response time, and an ARGB stand that provides some extra customisation and flair to your build.
Specs List:
Display Size: 27″
Curved: No
Response Time: 1ms
Refresh Rate: 165Hz
Panel Type: IPS
G-Sync or FreeSync: FreeSync Premium
VESA Mount: 75x75mm
Buy the Cooler Master GM27 on:
---
Best High-End Gaming Monitors
5. Cooler Master GM34-CWQA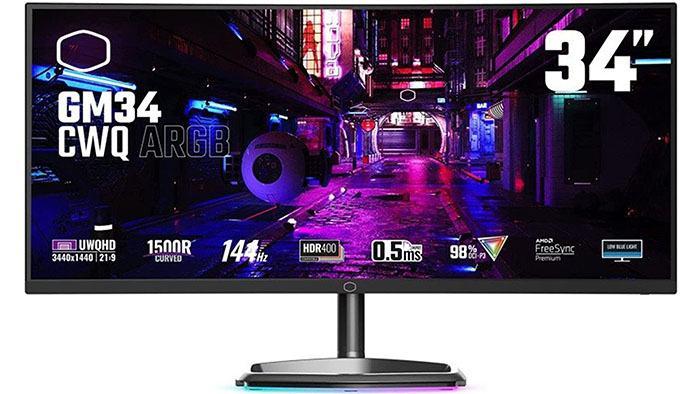 Cooler Master's GM34-CWQA is an excellent ultrawide monitor providing crisp visual quality, and plenty of screen real estate to view your games.
This monitor also features an enhanced VA panel that minimises light leakage and improves contrast for deeper blacks. If you're looking for a high-end monitor to do some photo editing, or maxed out 1440p gaming, this is an excellent choice!
Specs List:
Display Size: 34″
Curved: Yes
Response Time: 0.5ms
Refresh Rate: 144Hz
Panel Type: VA
G-Sync or FreeSync: FreeSync Premium
VESA Mount: 100x100mm
Buy the Cooler Master GM34 on:
---
6. Acer Nitro XV282KKV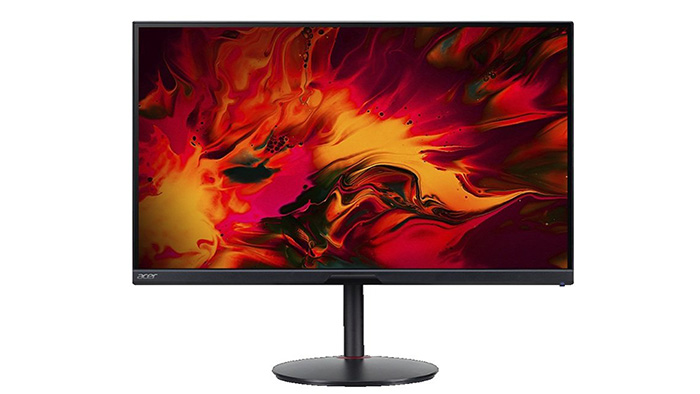 The Acer Nitro XV282KKV is an awesome monitor providing great visual quality at 4K resolution. The IPS panel has a VESA DisplayHDRTM 400 certification boasting incredible colour accuracy and contrast.
If you're looking for a 4K monitor that provides brilliant visual fidelity combined with an ergonomic design and a simple setup, this this Acer Nitro display is a safe bet!
Specs List:
Display Size: 28″
Curved: No
Response Time: 1ms
Refresh Rate: 144Hz
Panel Type: IPS
G-Sync or FreeSync: FreeSync Premium
VESA Mount: 100x100mm
Price: £499.98
Buy the Acer Nitro XV282KKV on:
---