Introduction
4K gaming monitors are offer a huge increase in the number of pixels over their 1080p monitor counterparts, and provide crisp visuals above and beyond other displays. But the question is, how do you pick the right one? With loads of different terminology like refresh rates, response times and panel types, the myriad of jargon can cause confusion.
Today, we've put together a list of the best 4K gaming monitors to help set this confusion aside. We've provided options for varying budgets, refresh rates and extra features. This roundup looks to cover off great options for both gaming and workflow accelerated workloads.
Suggested Article: Best Gaming Laptops to Buy in 2022
Is 4K Worth It For Gaming?
The answer to this question depends on your needs as a consumer. 4K displays offer incredible image quality, but the inevitable caveat that comes with this high resolution is the price. A 4K monitor will naturally cost more money, with the extra LEDs and processing creating an inherently more expensive panel. You also need to ensure that the PC or console powering the monitor has the raw graphical horsepower to drive the panel. A great monitor is nothing without the right system behind it.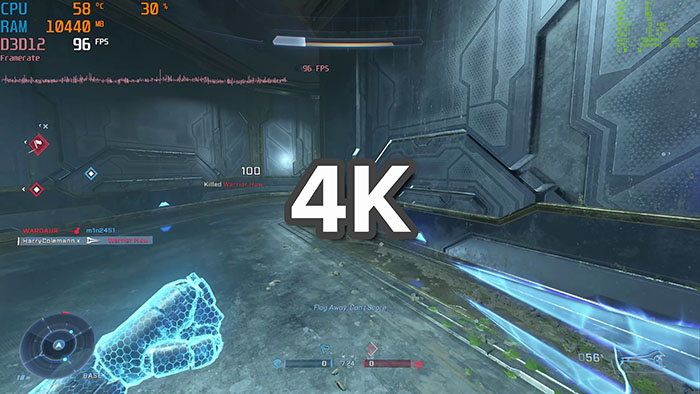 If we put aside the price and hardware requirement, we can briefly look at 4K as a resolution on its own. If you play a lot of high quality games, like Elden Ring, God of War or Cyberpunk 2077 where the visual fidelity is extremely high, then you'll definitely see a difference in accuracy and image quality with a 4K display. For those using their monitors for professional workloads and multi-tasking, the extra pixels will help no end when it comes to screen real-estate and visual fidelity.
If you're not playing these kind of games, or leaning on your monitor for professional workloads, it might be worth sticking to a 1080p or 1440p design. You're effectively spending a lot more for a resolution bump, and if the games you're playing don't utilise this resolution well, then you're better off saving your money and scaling down. This is our opinion of course, but 4K monitors are not cheap by any means, so you'll definitely want to consider multiple factors before purchasing a 4K gaming monitor.
4K Gaming Monitor Manufacturers
The 4K gaming monitor market is somewhat smaller compared to lower resolutions. This is down to a number of factors, including the logistics of securing 4K panels, the sheer cost of manufacturing and the smaller market for these designs. The two TV titans, LG and Samsung, create 4K monitors, and do a good job of it at that. You'll also find other brands in the space, who leverage OEM panels from the likes of LG and Samsung.
---
Our Top 3 4K Gaming Monitor Choices
4K monitors are incredible pieces of technology, so we've awarded three of the monitors in our list with a GeekaWhat recommendation based on their features, pricing, and design philosophies. Further down in this piece you'll also find further coverage of each monitor and their individual specs.
Best Value 4K Gaming Monitor – Acer Nitro XV282KKV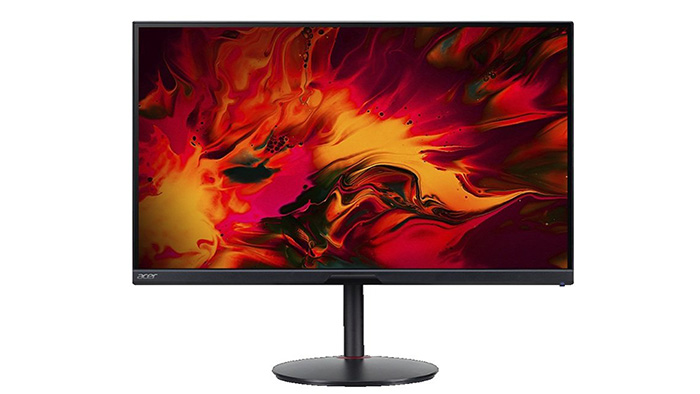 Pros
Cons
✅ One of the cheapest 4K gaming monitors available.
✅ Vivid and colourful IPS panel.
✅ VESA HDR certified.
❌ Rather expensive compared to 1440P options.
❌ No options for USB passthrough.
❌ No G-Sync compatibility for Nvidia users.
Check the price on:
Best High-End 4K Gaming Monitor – LG 38GN950-B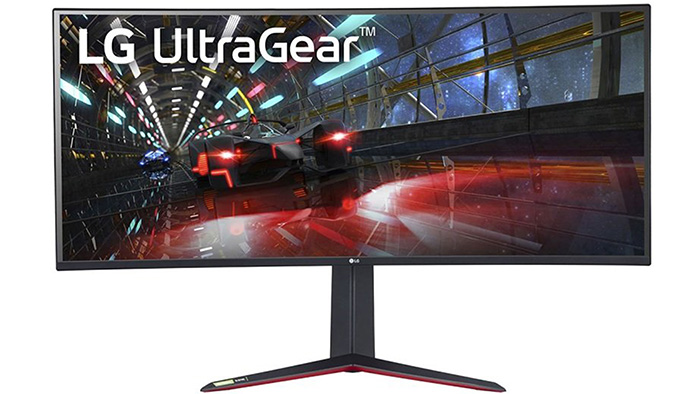 Pros
Cons
✅ World's first pioneering 4K Nano IPS Display.
✅ Speedy 160Hz refresh rate, perfect for fast-paced gaming.
✅ Crystal clear image quality.
❌ Very, very expensive.
❌ Screen size may limit desk space options.
❌ Disappointing that refresh rate isn't higher.
Check the price on:
Best Unique 4K Gaming Monitor – AOC AG324UX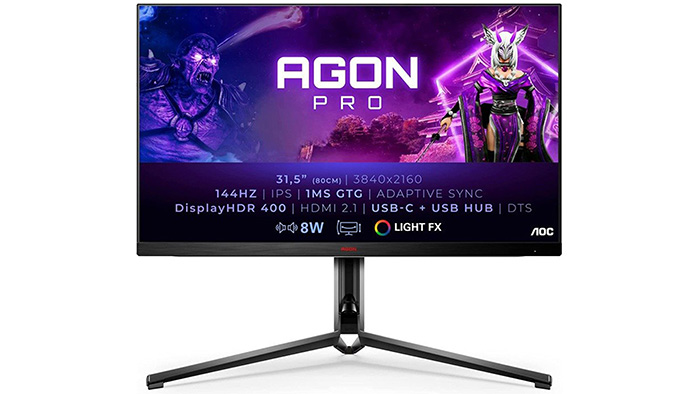 Pros
Cons
✅ Perfect for notebooks and gaming laptops.
✅ Minimal ghosting and smearing with 1ms GtG response time.
✅ Additional customisation and flair with RGB lighting.
❌ Screen size can limit desk space.
❌ Will need a powerful laptop to utilise this display.
❌ Only utilises AMD's FreeSync for screen tearing.
Check the price on:
Best 4K Gaming Monitors
Despite the 4K gaming monitor market being slightly smaller comparatively, as a consumer there's still quite a few options available across the board. Below we've picked six of our favourite options available on the market from Ebuyer.com. All of the displays we've picked vary in terms of features and are listed in price ascending as of the time of publishing.
1. Acer Nitro XV282KKV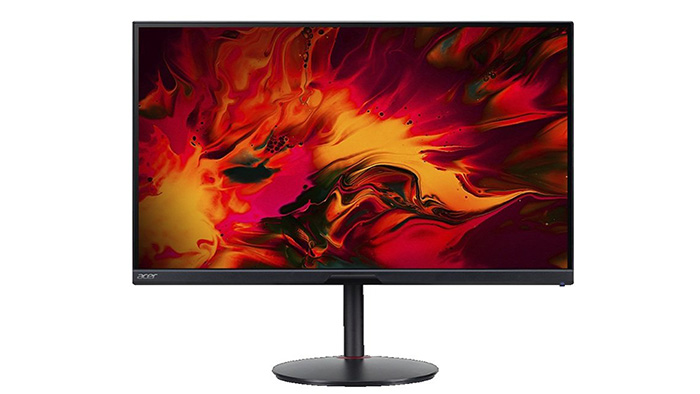 One of Acer's entrants to the 4K gaming monitor space is the Nitro XV282KKV monitor. This monitor features a 28 inch IPS panel which is FreeSync premium compatible, ideal for gameplay free of stutters and tearing.
It also has a VESA DisplayHDRTM 400 certification specifying incredible quality, luminance and depth. This 4K display will definitely not disappoint!
Specs List:
Display Size: 28″
Curved: No
Response Time: 1ms
Refresh Rate: 144Hz
Panel Type: IPS
G-Sync or FreeSync: FreeSync Premium
VESA Mount: 100x100mm
Buy the Acer Nitro XV282KKV on:
---
2. Samsung Odyssey G70A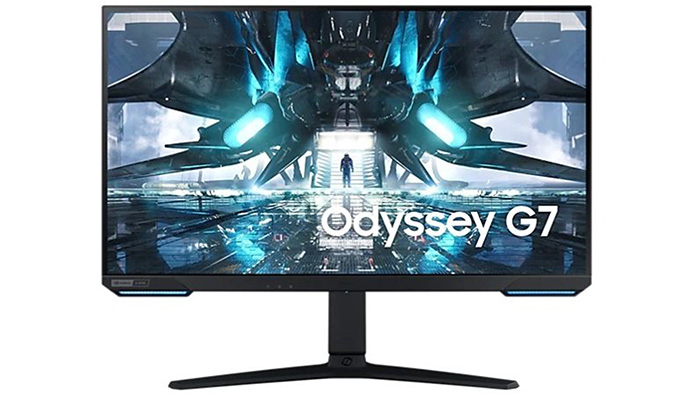 Not too dissimilar from its 1440p cousin, this Samsung Odyssey G70A comes from one of the TV titans providing pristine visual quality. The display features a G-Sync compatible IPS panel providing clarity and maximum detail with each pixel.
The 144Hz refresh rate and 1ms response time should also make for a buttery smooth gaming experience.
Specs List:
Display Size: 28″
Curved: No
Response Time: 1ms
Refresh Rate: 144Hz
Panel Type: IPS
G-Sync or FreeSync: G-Sync Compatible
VESA Mount: 100x100mm
Buy the Samsung Odyssey G70A on:
---
3. MSI Optix MAG281URF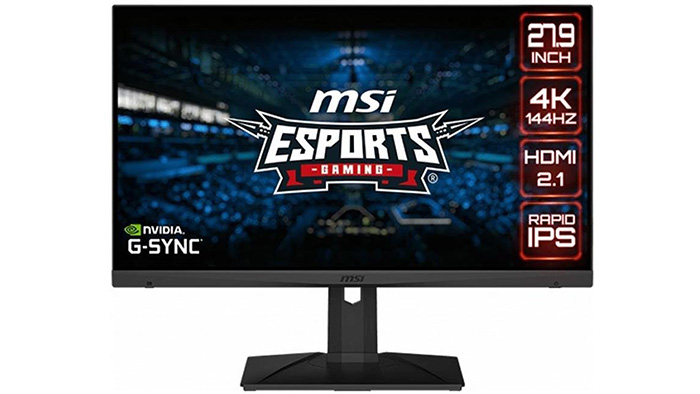 This MSI Optix MAX281URF is rated as ideal for Esports. The 'Rapid' IPS panel ensures that your visual quality is unhindered even while the action within your games starts to get intense. Combine this with G-Sync and you should be experiencing fluid and fast gameplay with no stuttering or tearing throughout long gameplay sessions.
Specs List:
Display Size: 27.9″
Curved: No
Response Time: 1ms
Refresh Rate: 144Hz
Panel Type: Rapid IPS
G-Sync or FreeSync: G-Sync Compatible
VESA Mount: 100x100mm
Buy the MSI Optix MAG281URF on:
---
4. AOC AGON Pro AG324UX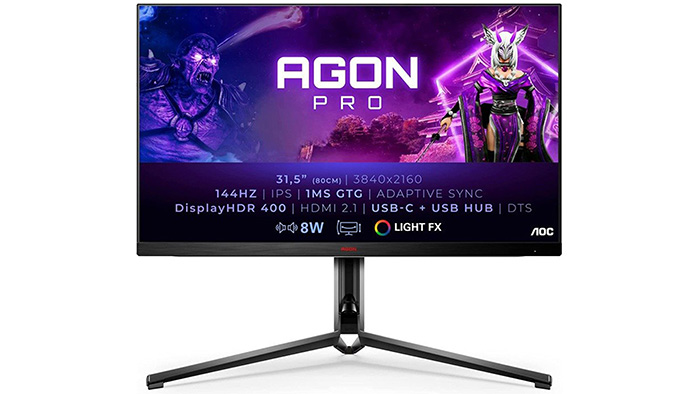 AOC's AGON Pro AG324UX is an excellent display that has versatility in mind. Alongside a great 32inch, 144Hz IPS panel, the panel also supports the usage of USB-C for notebooks. This connection can be used as an alternative to display port, transferring data at high speed, and charging your notebook at the same time with 90W power delivery.
If you're looking to do some notebook gaming, take a look at our best 4K gaming laptops buyers guide.
Specs List:
Display Size: 31.5″
Curved: No
Response Time: 1ms
Refresh Rate: 144Hz
Panel Type: IPS
G-Sync or FreeSync: G-Sync & FreeSync Premium
VESA Mount: 100x100mm
Buy the AOC AGON Pro on:
---
5. ASUS ROG Strix XG43UQ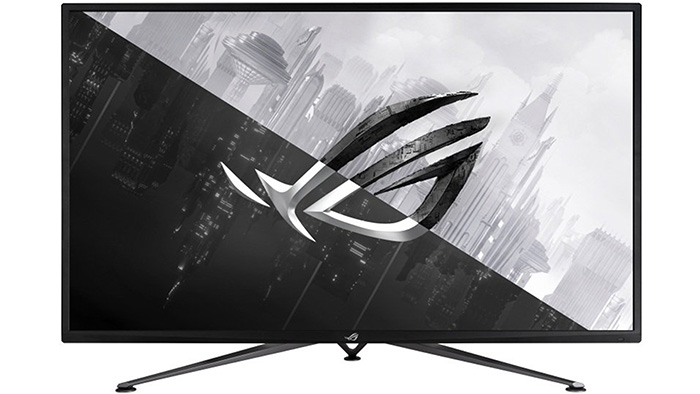 The ASUS ROG Strix XG43UQ is a gigantic monitor which is effectively the size of a TV. The UHD 4K display provides crystal clear image quality, with support for HDR. ASUS has also integrated their proprietary ELMB technology set to reduce motion blur, which is an excellent addition to further improve visual quality.
Specs List:
Display Size: 43″
Curved: No
Response Time: 1ms
Refresh Rate: 144Hz
Panel Type: VA
G-Sync or FreeSync: FreeSync Premium Pro
VESA Mount: 100x100mm
Buy the ASUS ROG Strix XG43UQ on:
---
6. LG UltraGear 38GN950-B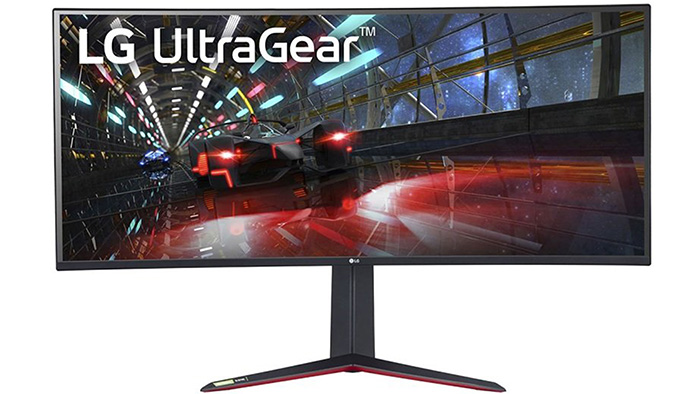 LG's UltraGear 38GN950-B is the crème de la crème of 4K gaming displays and utilises some of the best technology available on the market. This curved display is the world's first 1ms Nano IPS display with a 4K resolution bring hyper realistic quality for your games.
To top it off, you can overclock the refresh rate to a crisp 160Hz, making your gameplay extremely smooth with effectively no lag or tearing.
Specs List:
Display Size: 38″
Curved: Yes
Response Time: 1ms
Refresh Rate: 160Hz (OC)
Panel Type: Nano IPS
G-Sync or FreeSync: G-Sync & FreeSync
VESA Mount: 100x100mm
Buy the LG UltraGear 38GN950-B on:
---